Free Gift Voucher worth Rs 100 from Mobile Connect App
Free Gift Voucher worth Rs 100 from Mobile Connect AppMobile Connect App - Sign Up and Get Free Amazon/Flipkart Voucher Worth Rs 100. Download and Get Rs 100 Flipkart/Amazon Voucher Instantly.
Mobile Connect is the marketing research app meant only for invited panelists. With this app, you will contribute to their latest analysis on smartphone usage aims for the industry and earn rewards for your valuable time.
Well, Here Mobile Connect App is giving an offer for 
Free Rs 100 Amazon/Flipkart or Direct Recharge
Instantly on Sign up !!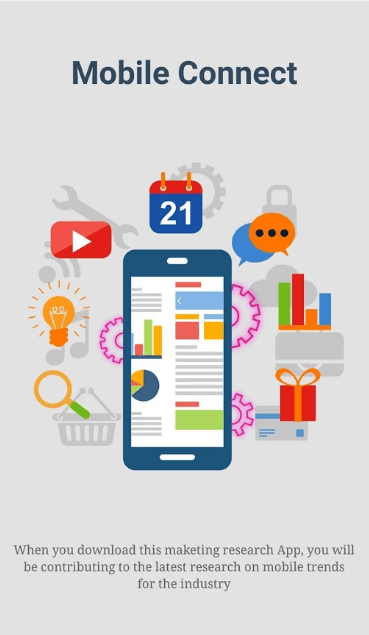 How to get Free Gift Voucher of Amazon or Flipkart from Mobile Connect App:
1) Click here to 
Download Mobile Connect App
2) Install & Open Mobile Connect App.
3) Create New Account/Sign up, Fill all the necessary Details.
Note: Do not select the full date of Birth of Date, Just choose the Year.
4) Now Finish up the Survey, After that they Mail you an email for Verification.
5) Open your email and Click on Verification Link, then you will be redirected to the MobileConnect website where you see 500 points.
(Check Spam Folder for Email verification)
6) Now Open Mobile Connect App and A Pop-up box will be open on Screen for Installing a Certificate then Click "OK".
7) Once you download that 1kb tiny file then
8) Go to Phone Settings ->
System -> Security -> Install from
Internal Storage
If this option not available in your device then Below step.
8) Go to Phone Setting >> Wifi >> Advance Settings >> Install Certificate >> Select the Download folder and Select the in.vpn.caCert.CRT File and Install it.
9) Now Open Mobile Connect App and Login the account and then you will See 1000 points in it.
10) Go to Menu >> Rewards >> choose redemption mode of your choice.
11) You will receive the Amazon or Flipkart Voucher within 30-60 Minutes. After that, Please remove that certificate as soon as Possible.
How to Erase this Certificate:-
To erase certificate that you've recently installed, open your device's Settings and then Security and then Clear credentials and then OK.
That doesn't remove any permanent system certificates that your device needs to work.