Lucky Cash App - Refer & Earn Free Recharge and Amazon Cards
Refer Your Friends and Get Free Upto 5$(Rs 350) from Lucky Cash App. This app is same as Free Recharge App. For Example; Download Apps, Play Games, Take up any Surveys, Watch out Videos, etc.
When anyone of your Friend Download and Installs this app via your referral link then you will get at least 200 coins. Which You can redeem on Paypal to credit into Your Bank Account. You can earn upto 20$ when you complete all of the tasks.
Lucky Cash is a great app to make easy money in your spare time. Just Open this App, find more details and make more money together.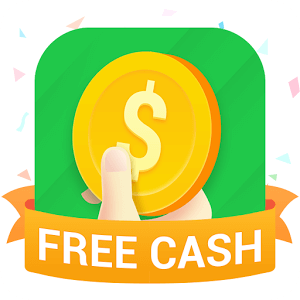 If you had 30,000 coins then you are eligible to get 5$ to be redeemed. You can use this balance to get Free Cash, Amazon Gift Card or you can pay in Steam. For more information see below table.
Lucky Cash App - Refer & Earn Free Recharge and Amazon Cards
| Total Coins | Earning Redeemtion |
| --- | --- |
| 30,000 Coins | $5 |
| 57,000 Coins | $10 |
| 108000 Coins | $20 |
Steps to get Free coins


First of All, Download LuckyCash App:




Fill up the all mandatory details like; mobile number, name, email, etc.


Login as Facebook to get more coins


Enable Lock Screen to get extra 10% coins whenever you complete any task.


When you download it from our blog then you can get free $1 extra reward


Refer your Friends by your referral link and increase the maximum earning coins.


Enjoy...


When you use this App, you can see many awesome things like; Lucky Card, Rock Paper Scissors, etc. Those are like playing games and earn more coins.
Watch every video whenever you see on the dashboard and earn 1 coins for each video. Just Open this app every day to earn 15 coins without doing anything else.
Above are just Tips, you can also figure out many new things in this app and earn more and more every day. You don't need to do anything if you complete every task each day.
You can also Tap on "Tap to get +5 coins" to get more coins from that section. All you need to do is just figure out new things and express it with your friends.